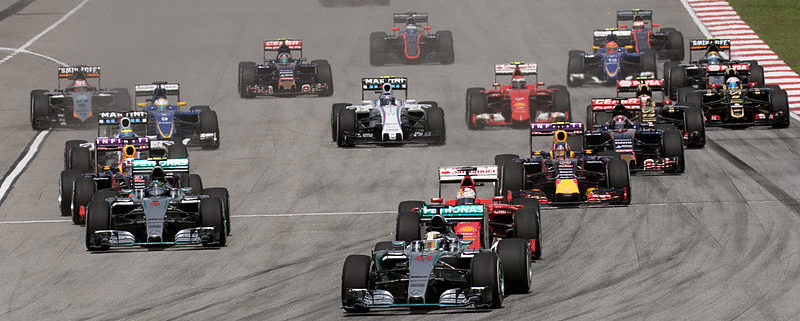 Stagehands support for Events at Fomula 1
One could have the impression that there is but one sport in the world. After the grand opening of the FIFA Worldchampionship in Russia yesterday, there is but soccer/football in everybodies mind. But there are of course other sports events taking place. A bit in the shadow of the big event in russia. But there we are supporting even "smaller" events like the Formula 1 on its way around the world. For a few years now, we support our partners with local Stagehands for their projects at the local stops of the Formula 1.  Partners that put a lot of trust in our abilities to organize hard working people in time for their set ups, loadings, rigging and so on. From Mexico City to Suzuka Japan, we can organize crew and are happy to do so.
The next Formula 1 race will be the Grand Prix France at the Circuit Paul Ricard on the 24th June 16:10.
enjoy!
ph
picture: By Morio [CC BY-SA 4.0], from Wikimedia Commons

https://stagehands.net/wp-content/uploads/2018/06/2015_Malaysian_GP_opening_lap.jpg
400
800
SuperAdministrator
https://stagehands.net/wp-content/uploads/2020/09/stagehands-logo-r-black.png
SuperAdministrator
2018-06-15 12:11:35
2018-06-15 12:11:35
Around the world with Formula 1