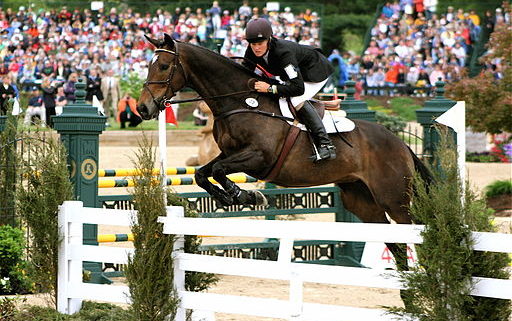 Closing off July with some fun and games under the sun
Who doesn't love summer, horses and a good competition? As the Stagehands.net team is finishing off a hectic work period in July before things quiet slightly down in August, Global Jumping Berlin was taking place at Berlin Messe this weekend.
Happening at the Messe's beautiful green summer garden location,  the horse jump-tournament with over 15 locations in 12 countries came to a closing in Berlin as its only German location. The tournament saw Olympic, world and European champions, world cup winners and many of the worlds best riders and horses gathering to compete for fame and prestige, competing on the highest level with a total prize amount of 1 000.000 euros.
Our crew was on site in the sommer gardens assisting with preparing the grounds for take down & take off, keeping a high tempo and high spirits under the sun.
It was hectic at times, yet the perfect project closing of an unbelievably sunny month and we look forward to next years show!
In need of local crew to assist you with your event?
Get in touch today for a quote!
vrh
Photo by Eponimm [CC BY 3.0] from Wikimedia Commons
https://stagehands.net/wp-content/uploads/2018/07/512px-R3DE_StadiumJump-e1535378474830.jpg
341
512
SuperAdministrator
https://stagehands.net/wp-content/uploads/2015/12/sh-logo-2.png
SuperAdministrator
2018-08-01 17:51:22
2018-08-29 14:34:50
Stagehands.net by Global Jumping Berlin